Build The Perfect Custom Framed Mirror to Fit Any Space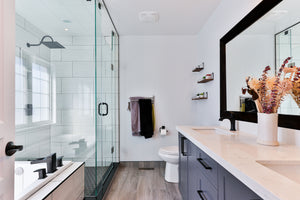 Custom build your framed mirror without leaving your house.
Get the exact size you need, whether it's a small, medium or large mirror.
Choose from over 100 frames that fit your style, and your budget!
Perfect for bathroom mirrors, full length mirrors, entry way mirrors, fireplace mirrors or any other large framed mirror project.
Easy to order. Easy to install
FREE and QUICK shipping on all orders!
You Design It. We Build It!
Design your own custom mirror with confidence! Your framed mirror is made by craftsmen with over 20 years experience in the mirror industry. We've built mirrors for interior designers, real estate developers, custom home builders, commercial interior projects, and now you!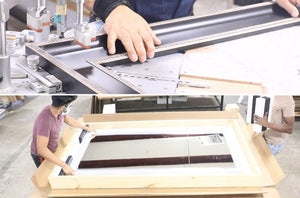 Custom Mirror Sizes for Any Space
With our wide variety of styles and colors, our custom sized mirrors can be used as bathroom vanity mirrors, large floor length mirrors, dressing room mirrors, or pretty much any space you want to transform!
Commercial Buyer Pricing Available
Need a lot of mirrors? We've got your covered! We can accomodate any bulk or large scale custom mirror projects for interior designers or real estate developers. Please contact us for a quote.
Order $2 Samples
Order a sample of your favorite frame for just $2. Perfect for making sure the color or style for your custom mirror frame is just right! Touch, feel and evaluate the quality for yourself! Order a mirror frame sample today!
Here's What our customers are Saying About our Mirrors!
Beautiful Mirrors with great price and quality.

Raymond
Custom Frames with multiple size options modern, trendy and beautiful.

Karen
Great Customer Service and timely fulfillment

Matt
Frames Manufactured in USA